Birthday Parties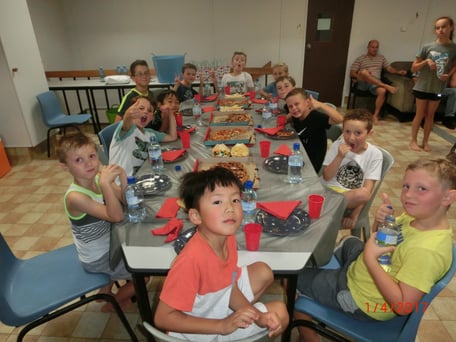 Duration: 2 hours
Ages: 3+ Years
Choice of themes: Gymnastic party or Nerf Challenge
Birthday Parties at HGC are guaranteed FUN! We offer a unique experience for your child to invite their friends and have fun at our fully equipped gym. There is the option to have a Gymnastics party or a Nerf Challenge party. Your child will fee as special as they can, whichever party they choose. They will always remember that special birthday spent at Howick Gymnastic Club!
All you have to do is bring the kids and any food items you would like!
Parties are scheduled Saturday afternoons 5-7pm and Sunday 11am-1pm and 1.30-3.30pm.
Weekday parties are also scheduled on Mondays at 12.30pm and Thursdays at 11.30am.

Number of children Price
up to 20 $250
up to 30 $300
Price negotiable for larger groups
Please note that full payment is required within 7 days of the date of the invoice.
Bookings
Please complete the form below and email to enquiries@howickgym.co.nz. When we have secured a coach, we will confirm your booking with you by email (please note that bookings are subject to coach availability). This will be no later than two weeks prior to your party.
Cancellations
All cancellations must be made in advance. If less than 7 days before the party date we will provide no refund. In all cases a cancellation fee of $50 applies.
Procedures:
The host family can arrive 15 minutes early to decorate the party room and greet their guests. The party room is the upstairs room/kitchen that overlooks the gym, accessed from the stairs in the corridor. We have tables and chairs for your use.

Children should wear gym clothes (active wear) and will have bare feet during gym time. Jeans are not allowed on the equipment. Shorts and t-shirts are fine, long hair should be tied back.

Only children who are invited guests may be on the equipment. Sorry, no adults on any equipment.

Parents are allowed to watch, we have seats available for them in the gym.

You provide the birthday cake, food and drinks. The kitchen has a stove, microwave and fridge that you can use. We also have a hot water jug and coffee maker (takes fine ground coffee only, no filter papers required) – please bring your own tea/coffee/milk etc. You will need to bring your own kitchen utensils/trays/dishes. We have tea towels, dish cloths and dishwashing liquid.

Party room/kitchen need to be cleared and tidied up by the end of your booking time. Please be considerate of the next party and end your party on time. If not left tidy there wil be a $50 clean up fee.

All children under 5 years old must be accompanied by an adult.

Please let parents know when dropping off their children that they should arrive 10 minutes before the party's scheduled end time to pick them up in order to be sure you do not go over on your room time and incur a $50 fee. For security reasons, we ask that where parties only require one coach, that the host parent stays at the Club until the coach has finished up and is ready to leave.

No drinks or food are allowed on the gym floor or around equipment.

The party room can be viewed at any time before your party.
To book, Please click the form below to print and email to enquiries@howickgym.co.nz.
NOTE: If you are wanting pizzas at your party, Domino's Pakuranga delivers to the gym!