Birthday Parties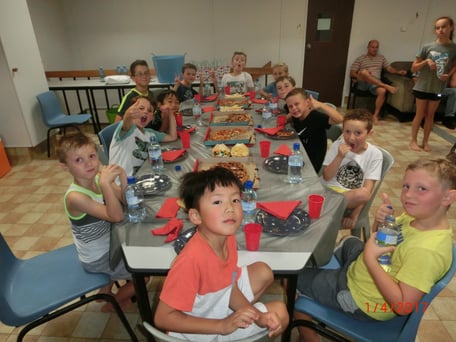 Duration: 2 hours
Ages: 3+ Years
Birthday Parties at HGC is guaranteed FUN! We offer a unique experience for your child to invite their friends and have fun at our fully equipped gym.
We offer two party options – Gymnastics or Nerf Challenge.
GYMNASTICS: Through guided gym activities including obstacle courses, games, team challenges, and lots of gymnastics, your child have a fabulous time and will always remember that special birthday spent at Howick Gymnastic Club!
NERF CHALLENGE: Children are split into teams and given some time to build their own base with the boxes and mats. And then the real fun begins!
All you have to do is bring the kids and the food!
Parties are 2 hours include warm up, games, circuits. Part way through, the children will be taken to the party room to get some nibbles and drinks to get their energy back! After this 15 min break our coaches will challenge them with more gymnastics oriented circuits and adventurous games. Finishing up with your birthday cake.
Parties are scheduled: Monday 12:30 – 2:30, Thursday 11:30 – 1:30, Saturday 2.30 –4.30, Sunday 11:00 – 1:00, 1:30 – 3:30
Conditions:
Cost: Number of children Price
up to 20 $300.00
up to 30 $350.00
Price negotiable for larger groups
Please note that full payment is required within 7 days of the date of the invoice.
Cancellations:
All cancellations must be made in advance. If less than 7 days before the party date we will provide no refund. In all cases a cancellation fee of $50 applies.
Procedures:
The host family can arrive 15 minutes early to decorate the party room and greet their guests. The party room is the upstairs room/kitchen that overlooks the gym, accessed from the stairs in the corridor. We have tables and chairs for your use. You may wish to bring a table cloth/s.
Children should wear gym clothes (active wear) and will have bare feet during gym time. Jeans are not allowed on the equipment. Shorts and t-shirts are fine, long hair should be tied back.
Only children who are invited guests may be on the equipment. Sorry, no adults on the gym floor or any equipment.
Parents are allowed to watch, we have seats available for them in the gym.
You provide the birthday cake, food and drinks. The kitchen has a stove, microwave and fridge that you can use. However no frying is permitted. We also have a hot water jug. Please bring your own tea/coffee/milk etc. You will need to bring your own kitchen utensils/trays/dishes. We have tea towels, dish cloths and dishwashing liquid.
Party room/kitchen need to be cleared and tidied up by the end of your booking time. This includes wiping down benches, tables and sweeping. Please be considerate of the next party and end your party on time. A broom and vacuum is available for use. Note: If the party room is not left tidy, there will be a $50 clean up fee.
All children under 5 years old must be accompanied by an adult.
Please let parents know when dropping off their children that they should arrive 10 minutes before the party's scheduled end time to pick them up in order to be sure you do not go over on your room time and incur a $50 fee.
Please note that a $50 fee will be charged if the party room is not vacated promptly at the agreed time. Please ensure that you use the final 30 minutes upstairs to complete the party so that you can leave promptly.
No drinks or food are allowed on the gym floor or around equipment.
You are welcome to come and view the room at any time.
We will endeavour to ensure that the party room is clean and tidy.
No alcohol is to be consumed in our premises.
All rubbish must be removed from the premises and taken with you.
All buildings and grounds are smoke free at all times and therefore smoking is not permitted.
Bookings:
To check availability with our Customer Service Administrator on (09) 576 8400/enquiries@howickgym.co.nz
To book please click this link: https://docs.google.com/forms/d/e/1FAIpQLScHwOlj0JgbV01qNMlhsrssqgH_fis58FFyAvYJTy-ywyjWNw/viewform or fill in the form below.